So, here we are, a full week into the new year! If you haven't already taken the time to reflect on everything that took place, changed and stayed the same in 2018, well now's the time. Then, think about all the things that you want to happen in 2019. And here they come – The New Year Resolutions!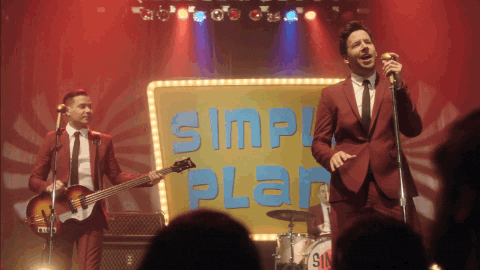 Want to stick to your goals, your resolutions? There's a trick – KEEP IT SIMPLE and at a MINIMUM.
Anyone that takes on 10 different goals at once isn't going to stick to all 10 and make those goals happen, so…choose 1-3 and tackle them one at a time. (Ex. Drink More Water, Eating Healthy, Saying No more to others and Yes to you). Whether you are a New Years Resolutioner or not, it's always important to have goals.
With goals come focus and direction, as well as a sense of control over your life. Some things I like to keep in mind when I set goals for myself are making sure my goals are relevant and attainable! Don't promise yourself you're going to be a millionaire by the end of 2019; let's face it, that's not a reasonable goal.
As I mentioned earlier, keep it simple! Write your goals down on paper, like a sticky note, and put them in places where you know you'll read them everyday. Otherwise…out of sight out of mind. After you have made your goals tangible, make a plan!
You want to lose 20 pounds? Come up with an exercise program or a diet plan. Or try our new Body Transformation program with Strawberry Laser Lipo. Want to learn a new hobby? Sign up for classes or look up videos on the internet. Goals are easy to make and not carry through, but by writing it down and taking the time you put together a game plan, you have already made your goal a reality. And don't be discouraged! It may take you longer than you would like to meet your goal, which is perfectly fine.
 It's always nice to try and give yourself time limits on your goals to prevent procrastination, but I get it. Change can be difficult! Don't let your goals bring you stress. Some of my goals this year are to drink more water, eat a little better, and spend more time with my family. See? Three easy goals that are completely feasible and don't require stressful levels of change to my everyday routine. 
 As we kick off this New Year don't forget to check your Salt on the Rocks newsletter or browse through our website to check out all the cool specials we have going on. We have some great deals going on as well as some exciting classes coming up this month. Pop in and grab a calendar and come share your goals! We always love to hear what our customers are up to, and talking to someone else about a goal can validate it even more. As always have an awesome weekend everyone and stay salty!